Protect Your Family
from dangerous snow & ice fall with
SIEGER® SNOW GUARDS, INC!
Sieger® Snow Guards, Inc. has been offering our snow guards since 1906! We started at only three original snow guards, and have since created over 12 distinct designs to fit any roofing material. From metal roofing to slate tiles and everything in between, protect your home, family or business with a Sieger Snow Guard® this winter! We have distributors and installers all across the United States and Canada. Make sure to visit the dealers and installers page to find the closest partner to your home who can install snow guards for you. Why do you need a snow guard? Contact us today and we would be happy to help!
Since the turn of the century, Sieger® has provided protection from the possibility of snow and ice sliding off of American and Canadian roofs, from many different types of roofing systems. Henry Sieger began the business in 1906, and today the Reiger family continues the tradition, based in Leesport, PA. Protect your guests, plants, gutters, awnings and more with our patented snow guard designs.
Worry no more about ice and snow sliding off your roof and injuring a passerby, ruining precious shrubbery or clogging and perhaps even buckling rain gutters.
When you are building that new home plan ahead for that protection by installing an American made Sieger® Snow Guard on your roof.
Recognized by contractors and roofers as the strongest, safest protection against snow and ice damage, sturdy Sieger® Snow Guards have prevented ice and snow slides on America's homes since 1906.
Source of their great strength is the heavy snow guard strap (the part fastened to the roof), inserted through and crimped under great pressure to the snow guard plate.
Our snow guards are recommended for slate, shingle and various types of metal roofs.
Note: The original Sieger® Snow Guards -Model C®, Boss, and Continuous Rod, have an exclusive design that gives the snow guard added strength. The snow guard strap, the part that is fastened to the roof, is inserted through the snow guard head and then crimped under great pressure. This produces a bond so permanent even cleat ladders can be attached to them.
Sieger® Is Trusted By:
Architects
Roofers
Building Product Distributors
Construction Professionals
Home Owners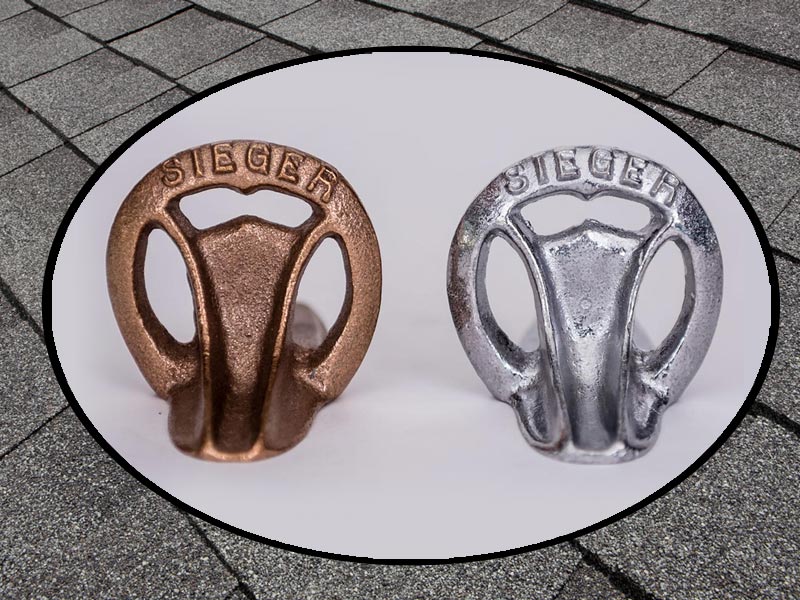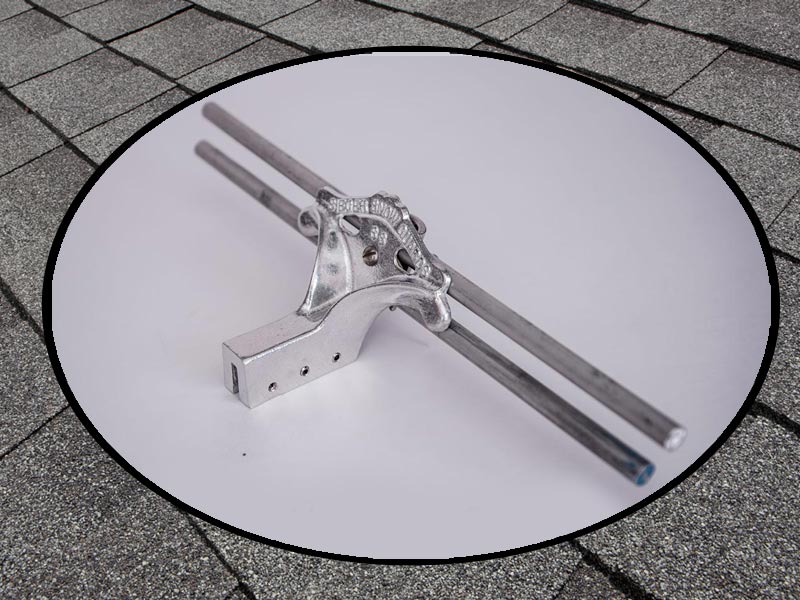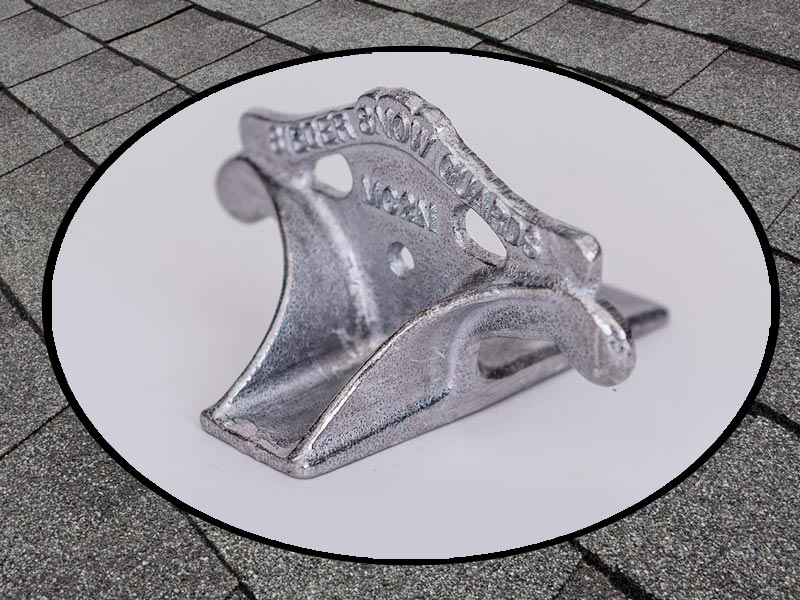 The Sieger® Advantage:
Even distribution of snow weight
Prevents snow overloading at gutters
Can be installed on new or existing roofs
A wide variety of installation methods
Quality snow guards for less money
Questions? Please feel free to contact us. We look forward to serving you!